Why Fiber: 3 Ways Fiber Optic Internet Transforms Life
In the age of constant communication and connectivity, a reliable and fast Internet connection is a necessity for daily life. However, many people manage their connections on a slow network. Have you ever settled down in your home-office for a morning of virtual meetings, only to be unable to connect? Or maybe you've been ready to relax with your favorite streaming show at the end of a long day… until repeated buffering disturbs the peace. Meanwhile, your kids struggle to connect with their friends for nightly online gaming.
These situations may be frustrating but they're a reality for many individuals. You may ask, why is this the case? Perhaps more importantly, you wonder, what is the solution to the struggle?
Enter the latest in Internet technology: fiber!
Despite its growing reach in the United States, the concept of fiber optic Internet connection is unfamiliar to many. In order to understand the technology, it is important to gain a baseline knowledge of what fiber is and how it works.
Fiber optic Internet is a technology that harnesses the data-carrying capabilities of cables packed with glass or plastic fibers. These fibers are the width of a human hair and still can carry data in the form of laser flashes for up to 60 miles. According to Tom Gerencer in an article for HP, this fiber technology is more efficient than traditional cable Internet because there is no interference from copper wires.
Now, you might be imagining the exciting possibilities unlocked by fiber Internet access. Think about buffer-free streaming, uninterrupted gaming, and simple work-from-home opportunities; the list goes on. However, there are three key benefits offered by fiber optic technology:
1. Speed the Lagging Connection
Fiber Internet packages come in a variety of speeds and prices. However, the technology offers capabilities of up to 1 GB of symmetrical upload and download speeds. According to Gerencer (2021), this means you'll be able to download a 2-hour movie in 40 seconds instead of the 30 minutes it would take to accomplish the same task with 25 Mbps of DSL.
This means no more freezing during your streaming shows and movies. You'll also be able to seamlessly connect to your work-from-home meetings while the kids complete their homework. Thanks to your fiber connection, your home is a place for simple, efficient, and enjoyable work and play.
2. Connect Multiple Devices
Did you know that many houses have more than 10 devices connected to the Internet? If your house is one of these connectivity hubs, you can benefit from more bandwidth. With fiber, you can connect more devices than ever before without seeing a decrease in your speed. Go ahead and add the new TV, computer, speaker, or security system to the home network. Fiber Internet can handle it all!
3. Trust Your Internet
Reliable Internet connection is more important than ever before. From the comfort of your home, you can produce quality work, catch up with friends and family, order food for dinner, grocery shop for the week, and even visit with your doctor. Fiber Internet can give you confidence for all of life's activities, even during high-traffic periods. According to Gerencer (2021), fiber optic is immune to the overload that plagues traditional copper wires. Even further, your fiber Internet does not rely on energized lines, providing for a secure connection, even during power outages.
The benefits of fiber Internet extend far beyond its speed, increased connectivity, and reliability. For a list of even more reasons to equip your home with fiber, check out the Gerencer's full article here.
After reading this list, you may be convinced that fiber is the right fit for you and your home. Indeed, the greatly improved speed of data transmission makes fiber optic Internet a prime choice for streaming, gaming, searching, and a host of other activities. However, according to David Anders with CNET, only 40% of Americans have access to the speed and reliability of the technology. Most of these residents live in urban areas of the country.
However, Nex-Tech broke this mold and rose as a pioneer in the fiber technology industry when it became the first company in the nation to bring fiber to a residential community. In 1996, Nex-Tech installed the fastest and most reliable form of Internet connectivity in Hill City, Kansas. Since that time, the company has expanded its powerful fiber-to-the-premise technology into more than 60 communities within the state.
With fiber services from Nex-Tech, you can choose from a variety of packages that feature speeds of up to 1 Gig. Connect, stream, work, game, and more with services rivaling those of major metropolitan areas. As Nex-Tech continues to expand its fiber network across rural Kansas, you may have access to the latest technology in Internet. Visit https://www.nex-tech.com/fiber/ to learn more about how Nex-Tech provides for the constant connectivity of your daily life.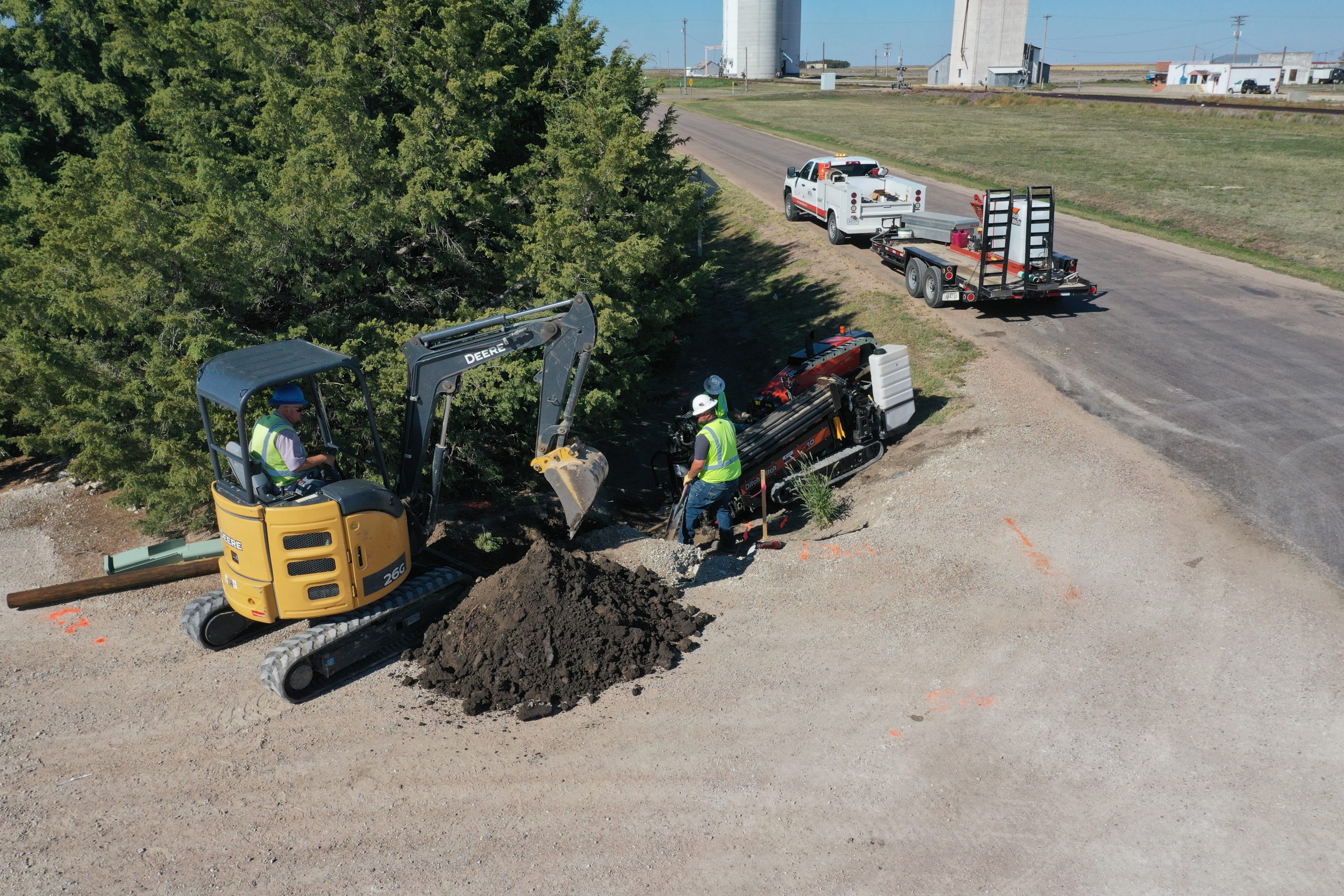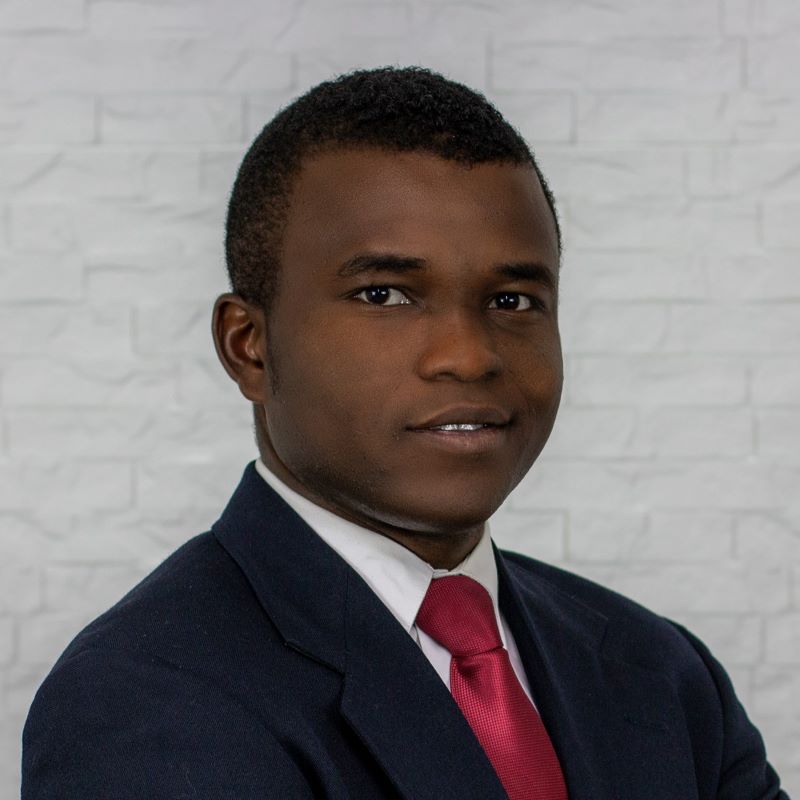 Friday Otuya

Community Engagement Specialist
Friday Otuya /əoTU:ya:/ drives our multifaceted community economic development efforts and is the Nex-Tech contact for all our loan and grant programs. His vision is to position Nex-Tech as the community economic development partner of choice in Kansas for federal, state, and local stakeholders.  He lives with his wife and son in Hays, KS.
Call/Text
785.639.8698
Weekdays: 8 a.m. – 5 p.m.