OUR CREATIVE TEAM
IS ONE-OF-A-KIND!
Get to know our personalities so you can learn what makes your marketing team different than the rest.

Ready to connect?
Our Creative Sales Representatives are ready to develop a custom solution just for you!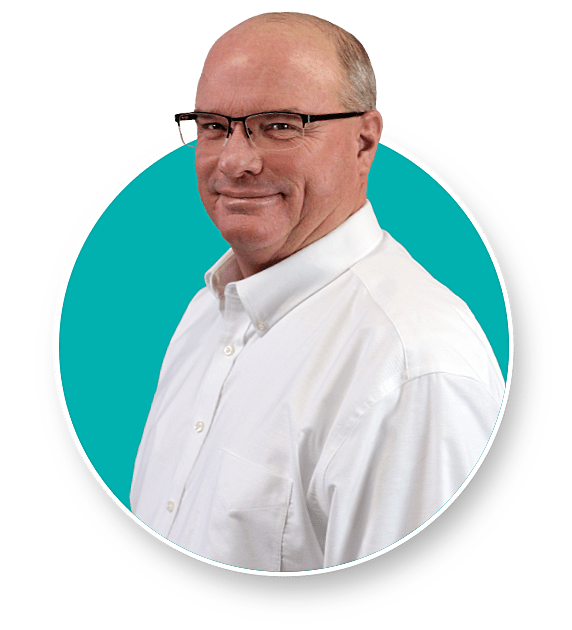 Ivan Sanders
Creative Sales Representative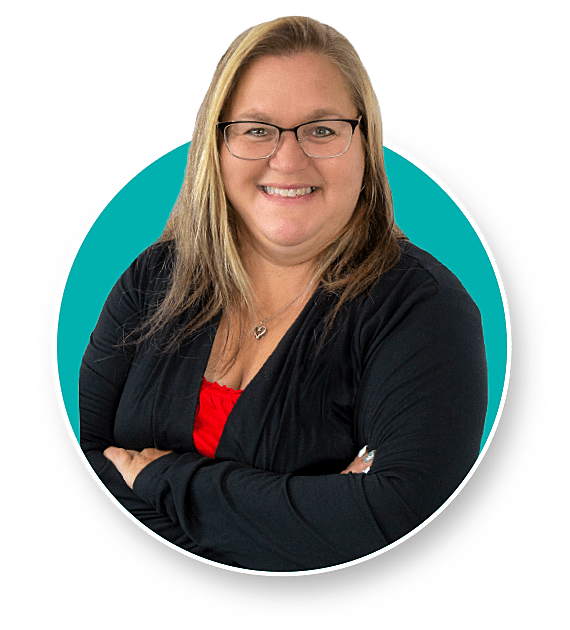 Nicole Rushton
Creative Sales Representative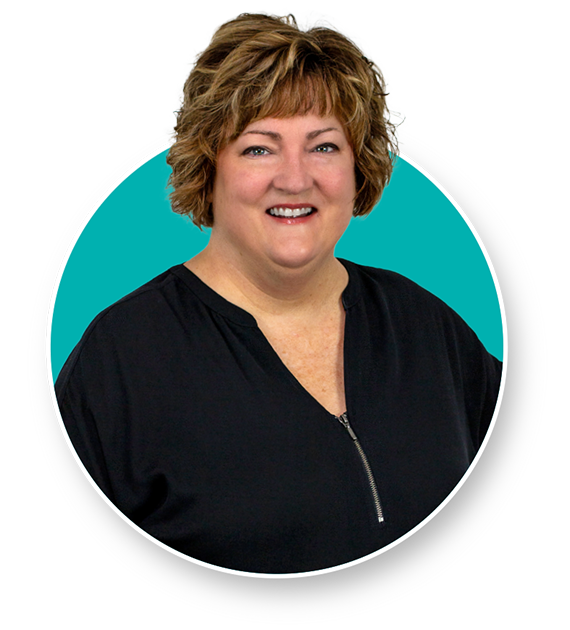 Tammy Wellbrock
Creative Sales Representative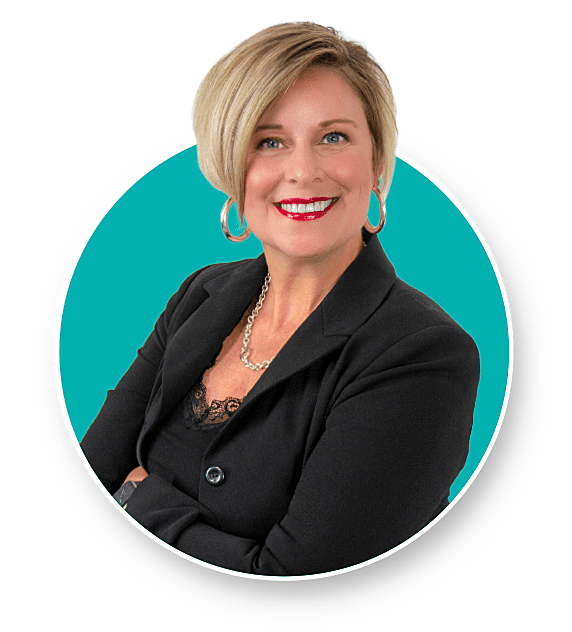 Andrea Keesee
Senior Graphic Designer
Meet the Nex-Tech team's believer, dreamer, encourager, and motivator with the leadership and skills to back it up. Andrea Keesee is a graphic designer with more than 24 years of experience working in the telecommunications industry. She is always ready to take on any creative project that uses her skills in traditional and digital marketing, photography, branding, logo design, and more.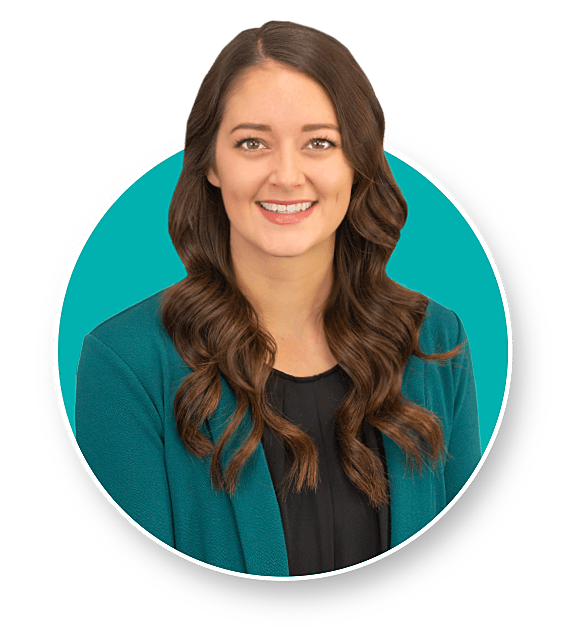 Aubree Broyles
Digital Media Supervisor
As the in-house expert for social media and digital marketing at Nex-Tech, Aubree Broyles has developed a variety of marketing and advertising skills. Over 12 years of working with Nex-Tech have given Aubree a unique set of cross-functional skills spanning sales, media, marketing, and video production. With Facebook and Google certifications in hand, Aubree is ready to tackle any digital project clients can imagine.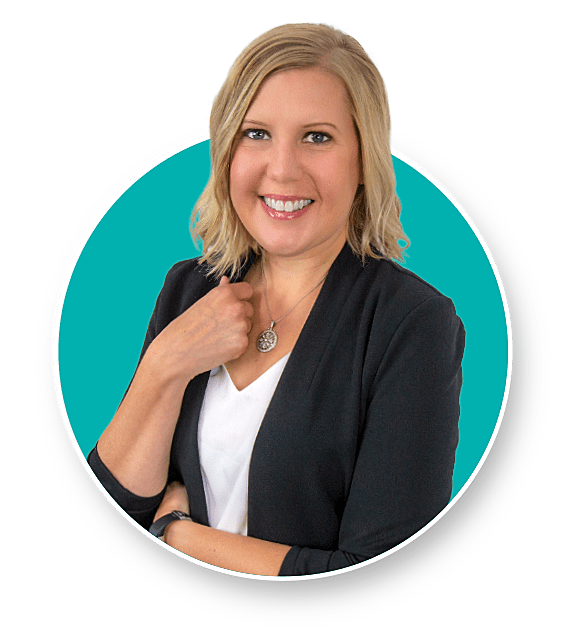 Becky Howland
Marketing Strategy Supervisor
More than 18 years of experience in the telecommunications industry have taught Becky Howland that there is no one-size-fits-all marketing plan. As a result, she comes equipped with the communication and collaboration skills to help clients create comprehensive strategy for email and digital marketing, and colorful copywriting. An event planner and strategist at heart, Becky employs a results-driven approach so clients can reap the benefits of truly effective marketing strategy.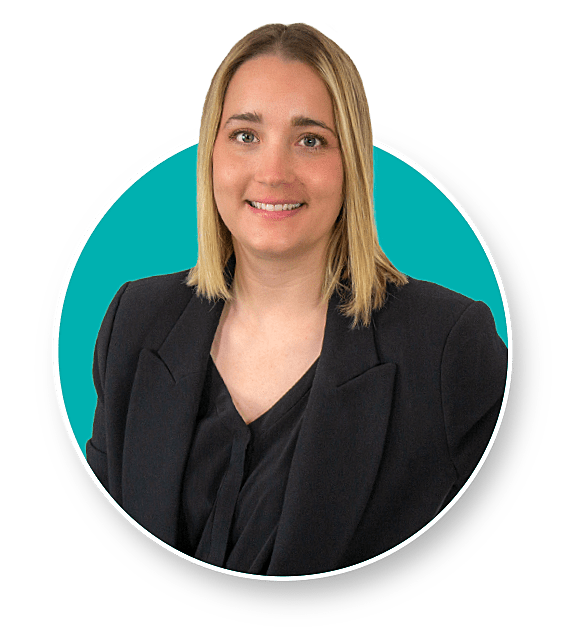 Carrie Goodhart
Marketing Specialist
From concept, to design, to reality, Nex-Tech Marketing Specialist, Carrie Goodheart, is an expert in marketing timeline management. With over 10 years of B2B and B2C marketing experience, Carrie is prepared with knowledge of the latest trends and tactics to help build social media following, email marketing strategies, and more. Her creative approach to executing effective marketing strategies meshes the goals and ideas of unique companies to help them stand out from the competition.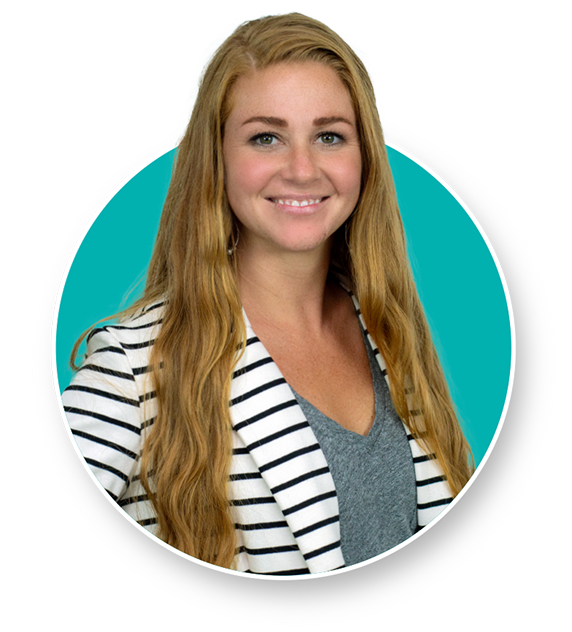 Chandra Feldman
Marketing Assistant
Creative thinker, problem solver, and industry expert – that's Marketing Assistant, Chandra Feldman. With nearly a decade of graphic design and marketing experience, this natural leader knows what it takes for your business to achieve new levels of growth and connection with customers. Her passion for learning finds its perfect outlet as she constructs unique solutions for clients. With a knowledge of strategy and a flair for design, Chandra is your resource for a fresh approach to any marketing challenge.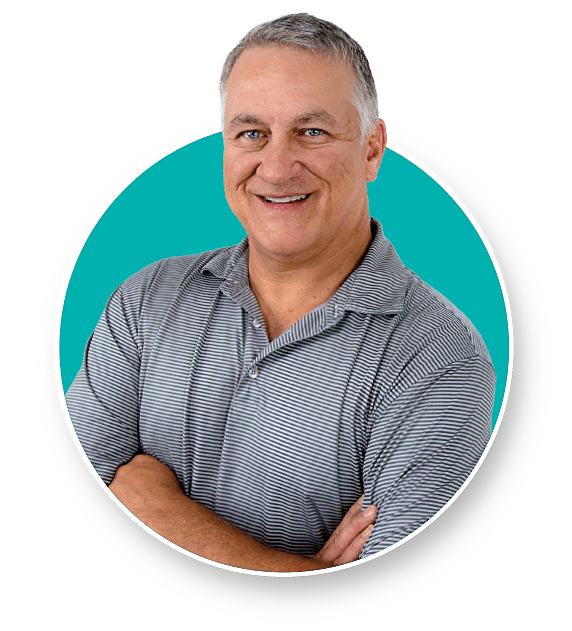 Chris Norris
Graphic Designer
Award-winning designer and illustrator, Chris Norris, is always ready for a creative challenge. As an industry veteran, he has developed the ability to discover a unique marketing concept and bring it to life through the design process. While his designs provide the foundation for marketing campaigns that turn heads, his favorite work activity is doodling on any topic that clients pitch. Give Chris complicated concepts and watch as he shapes the perfect design focusing on the big idea.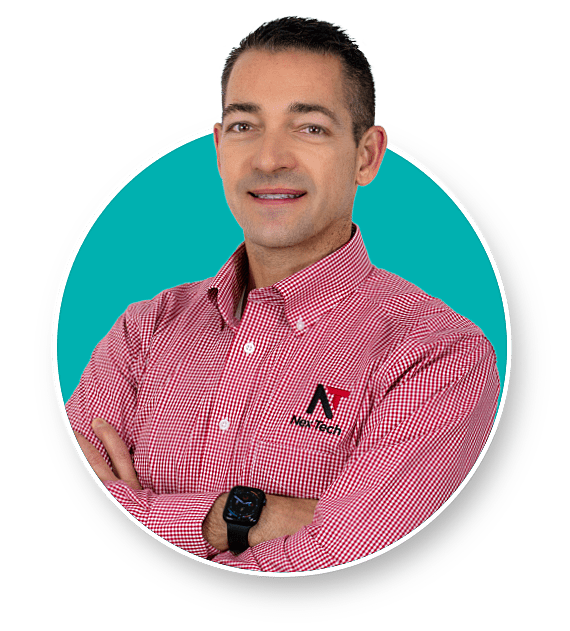 Dustin Schlaefli
Director of Customer Engagement
Dustin Schlaefli is the Director of Customer Engagement for Nex-Tech. More than 24 years with Nex-Tech have given Dustin a front row seat and a leadership position in the marketing team throughout the Nex-Tech's expansion into a full-service telecommunications and wholesale provider. Today, Dustin directs the strategic marketing, retail sales, and customer service activities for Nex-Tech. In addition to oversight of these activities, Dustin has been at the helm of the Creative team's growth in offering marketing services for a variety of business customers.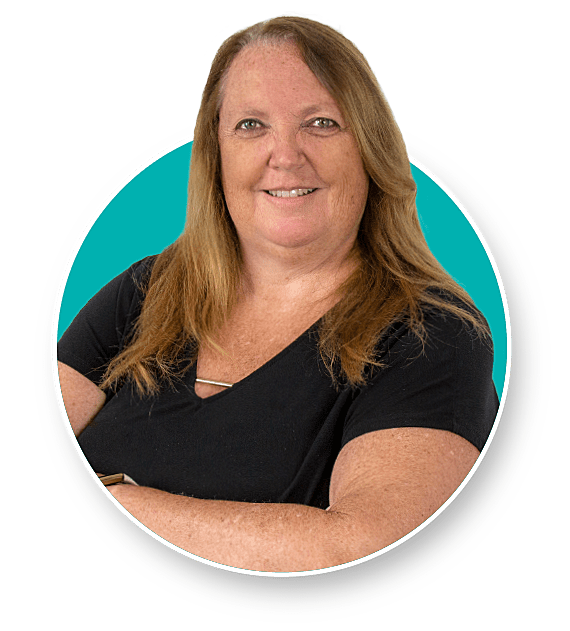 Gayle Walsh
Account Management Supervisor
Account Management Supervisor, Gayle Walsh, enhances the Nex-Tech team with over 30 years of telecommunications industry experience. During this time, Gayle has developed a holistic view of the communications industry and still is in awe of how various communication methods move and inspire people.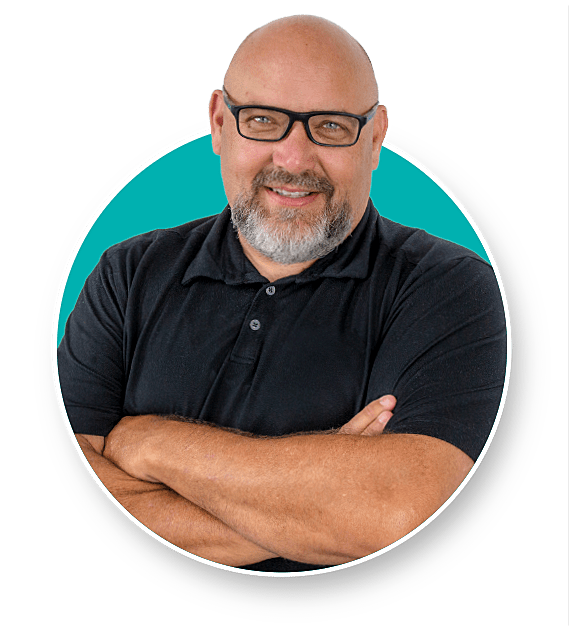 Jason Pierson
Audio & Video Producer
A storyteller at heart, Audio and Video Producer, Jason Pierson can tell his own story of a unique background as a radio DJ in Goodland, Kansas. While he also spent time as a news photographer for a local TV station and in the field of commercial production, Jason has found his home with Nex-Tech for over 25 years. His passion lies in editing video to bring to life the story each client wishes to visually display.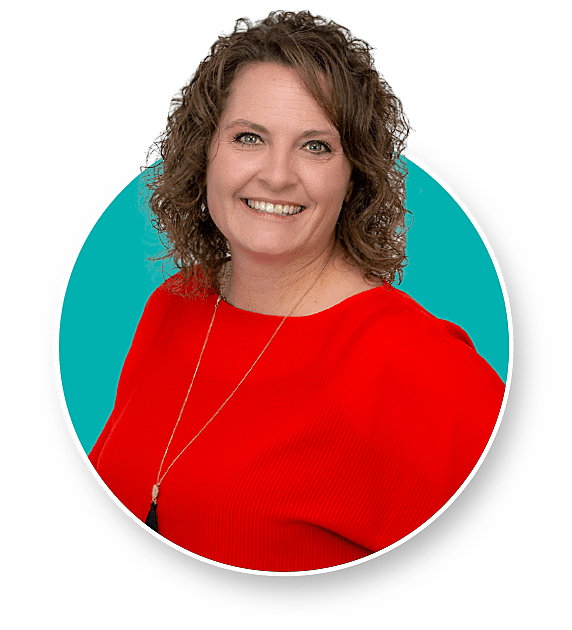 Jodie Beisner
Marketing Specialist
A self-proclaimed "big picture person," Marketing Specialist, Jodie Beisner, defines success as a unique goal for each client. More than eight years working in a traditional advertising agency complement her prior five years selling residential services for Nex-Tech, resulting in a creative expert that values the importance of marketing strategy. Jodie believes that all good things come from a carefully crafted plan and her greatest joy arises from watching her clients succeed in their efforts.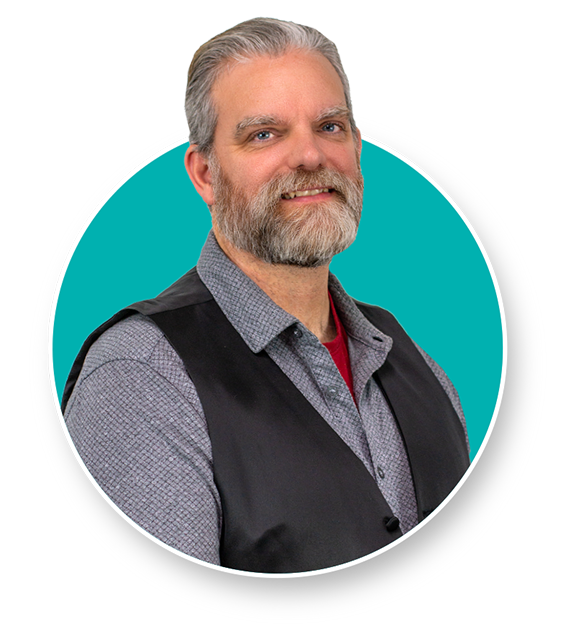 John Hendrick
Customer Solutions Specialist
Customer Solutions Specialist, John Hendrick, is the Creative Team's expert in all-things community and communication. His colorful professional background as an actor, director, home handy man, and orator combines with his MBA with a marketing emphasis to produce a unique perspective on the marketing industry. While creating relationships with members of our community, John also enjoys any projects involving copywriting, visual promotion, and editing.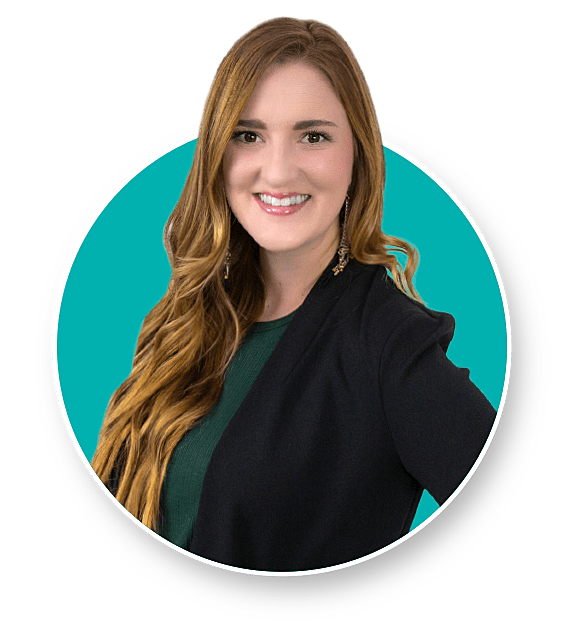 Kassidy Roth
Graphic Designer
Kassidy Roth is a colorful, out-of-the-box graphic designer for Nex-Tech. Her experiences in print design, digital design, and product photography pair perfectly with her customer service background to make Kassidy a true asset on the Creative team. For each of her clients, Kassidy unites her passion for bringing creative, fun ideas to life with insightful knowledge about the connection between marketing messages and consumer interpretation.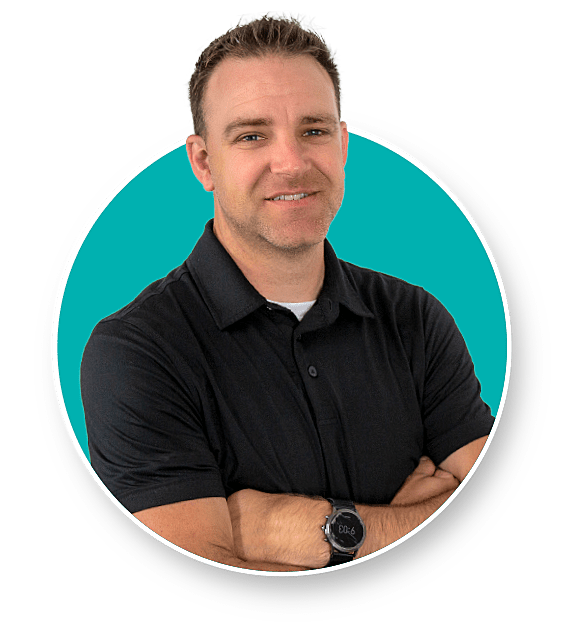 Kevin Koenigsman
Digital Marketing Specialist
Digital Marketing Specialist, Kevin Koenigsman, is Nex-Tech's resource for all-things web design and user experience. During his nearly 18 years with Nex-Tech, Kevin has developed a focus on digital marketing. He is Google certified in Search, Display, and Video. However, Kevin taps into his "nerdy" side with his favorite projects that involve building web forms.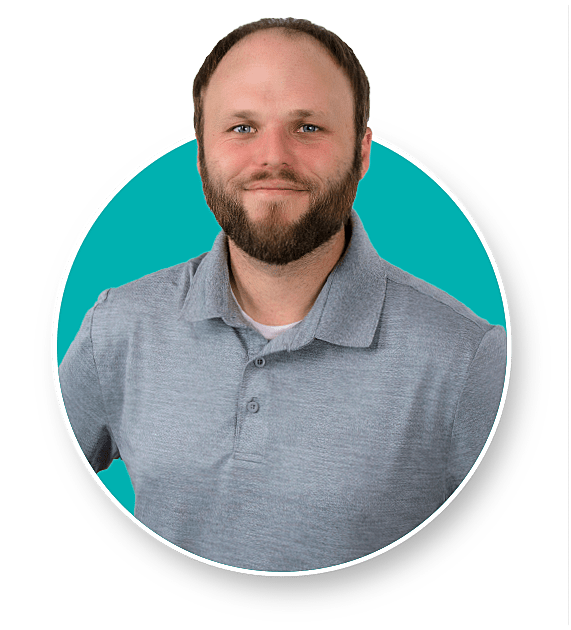 Kyle Wisehart
Digital Marketing Specialist
Kyle Wisehart, a definite data nerd whose motto is "Big Data—Less Words," is a Digital Marketing Specialist at Nex-Tech. Kyle joins Nex-Tech with over 8 years of agency experience, working with a broad range of clients stretching from Fortune 500 companies to mom-and-pop stores. As a data-driven marketer, Kyle uses real-time customer information to formulate and recommend the best digital path for client brands.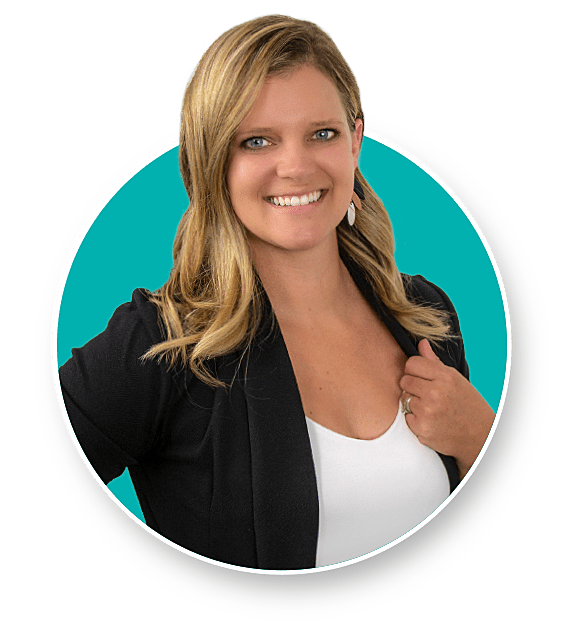 Lindsay Brinker
Design Supervisor
When outside-the-box thinking meets customer sales experience and education in graphic design, Design Supervisor, Lindsay Brinker, is the result. More than 11 years of experience in marketing and design have given Lindsay the opportunity to develop her strongest skills in typography and design. No matter the project, she loves to bring warmth and substance to ideas on a blank canvas (or Word document). At the heart of this creative process lies an emphasis on collaboration that produces unique solutions for every client.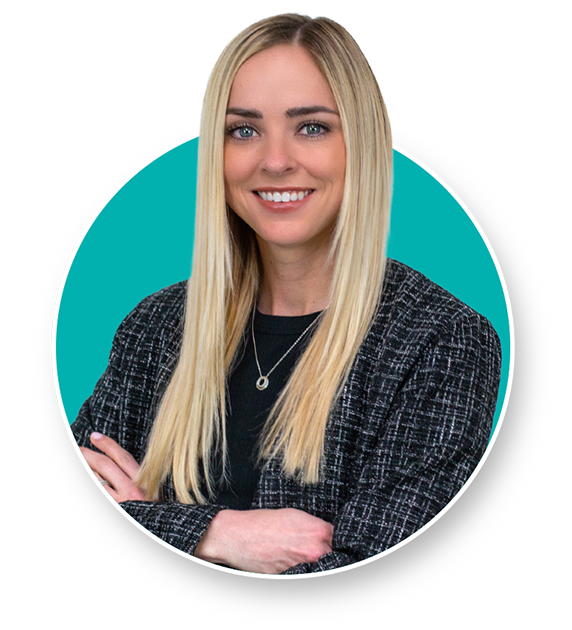 Macy Graham
Marketing Specialist
Passion for continual learning and a desire to pursue emerging marketing trends and strategies unite in Marketing Specialist, Macy Graham. With Google certifications in Search, Display, and Measurement, Macy implements a holistic approach to providing clients with harmonious digital marketing campaigns. As she does so, Macy excels at analyzing metrics, identifying improvement opportunities, and implementing strategies that drive conversions, increase brand awareness, and generate revenue.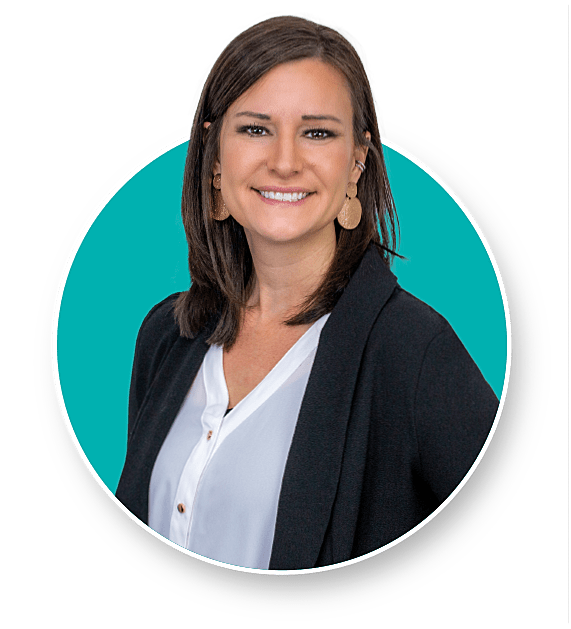 Maggie Basgall
Marketing Specialist
Say "Hello" to our resident telco expert! Marketing Specialist, Maggie Basgall serves the Creative team as the third generation in her family to work in telecom. Much of her experience arises from her time at Nex-Tech. After joining the Nex-Tech family more than 20 years ago, Maggie has worked in a variety of roles ranging from Community Development to supervising Customer Sales. As she works with clients and pursues her MBA, Maggie melds this experience with her education in Psychology, Leadership, and Sociology to generate unique marketing concepts and strategies.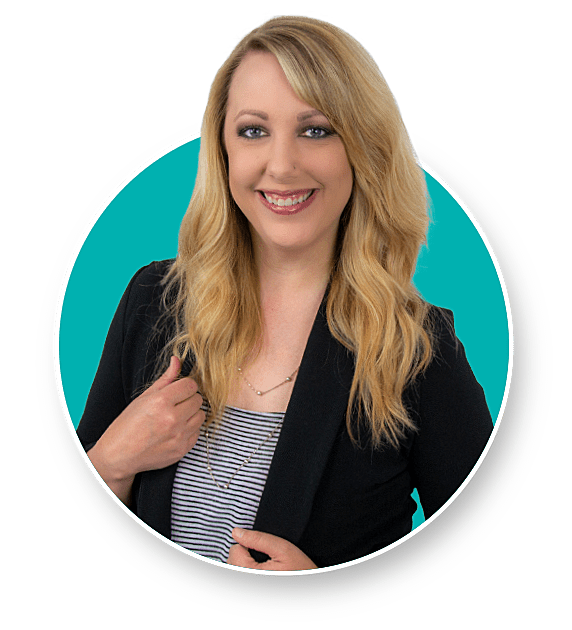 Megan Solomon
Graphic Designer
Graphic design visionary, Megan Solomon, supports the Nex-Tech team with more than 18 years of graphic design and printing industry experience. Her extensive customer relations experience allows for long-lasting client relationships based on their unique needs. When it comes to quality, timely work, Megan knows how to produce eye-catching designs to elevate any campaign.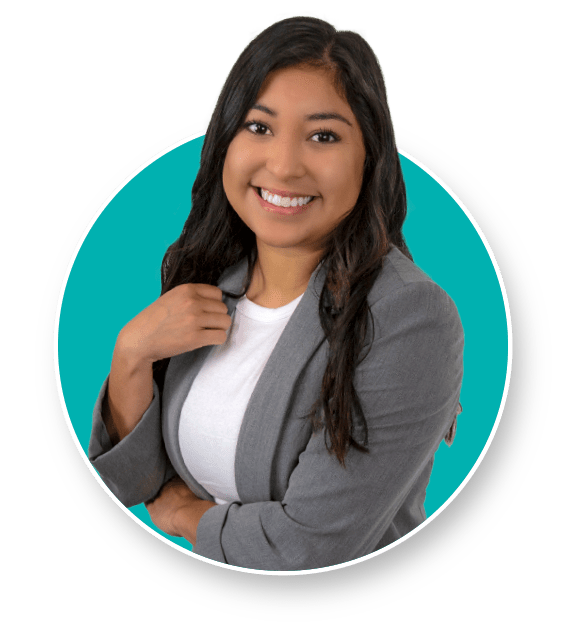 Nancy Vasquez
Marketing Specialist
Every client is driven by a unique set of goals, a fact that Marketing Specialist, Nancy Vasquez recognizes. An experienced communicator and leader, Nancy comes equipped with the skills to develop and execute successful marketing strategy. Daily, this Fort Hays State University graduate guides digital clients with motivation and passion in the pursuit of marketing success.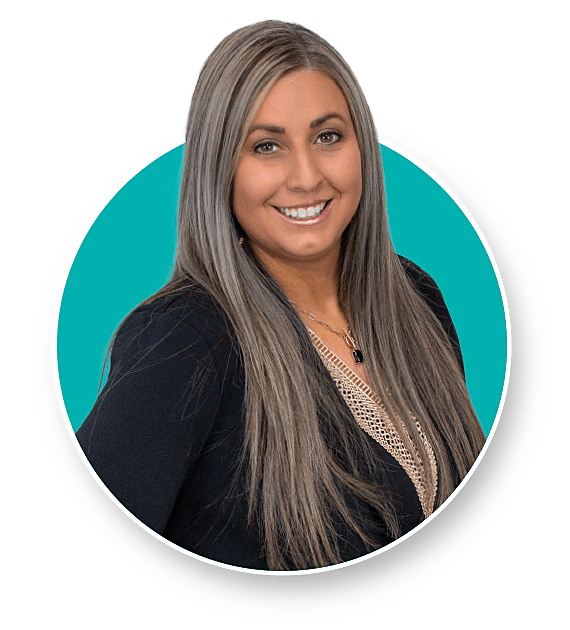 Raleen Grandy
Senior Graphic Designer
For any client needs, from ad campaigns and brand development to publication and website, to marketing campaigns and beyond, Raleen Grandy, is the professional for the job. As a Senior Graphic Designer for Nex-Tech, Raleen has over 23 years of experience in various industries. She specializes in branding and identity and is never afraid of challenges that lead to the development of creative concepts that clients love.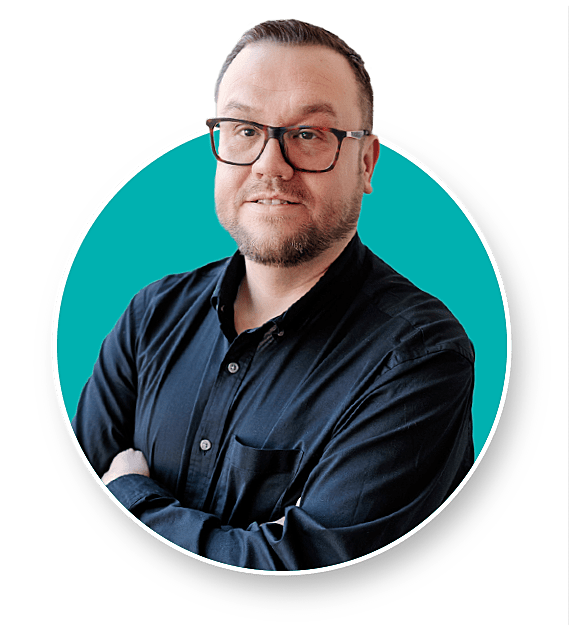 Ryan Murphy
Web Design Specialist
Ryan Murphy brings over 20 years of web development and graphic design experience and a lifetime of passion to the Nex-Tech team. During his 18+ years with Nex-Tech, Ryan has honed his professional skills in the areas of print and digital design, web design, and photography. With a bachelors degree in Website Development, Ryan integrates his problem-solving mentality with his skills in web design, coding, and graphic design to produce creative website solutions for the most challenging marketing and design projects. Clients can trust this Web Design Specialist to crack the code of meaningful communication that drives results.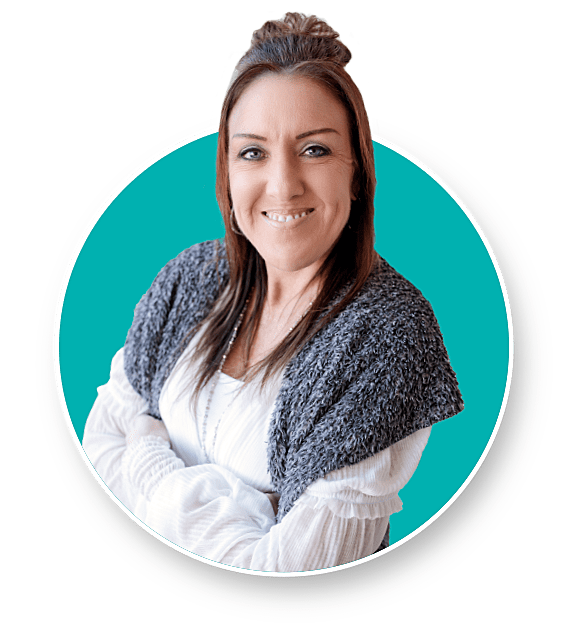 Teresa Clydesdale
Account Specialist
Teresa Clydesdale is an Account Specialist who knows the importance of teamwork. She brings a commitment to the field backed by over 25 years of assisting team members and clients by organizing and developing project preparation, planning, and production phases. Teresa's love of numbers shines through as she also manages and monitors the Creative team's accounting and billing functions.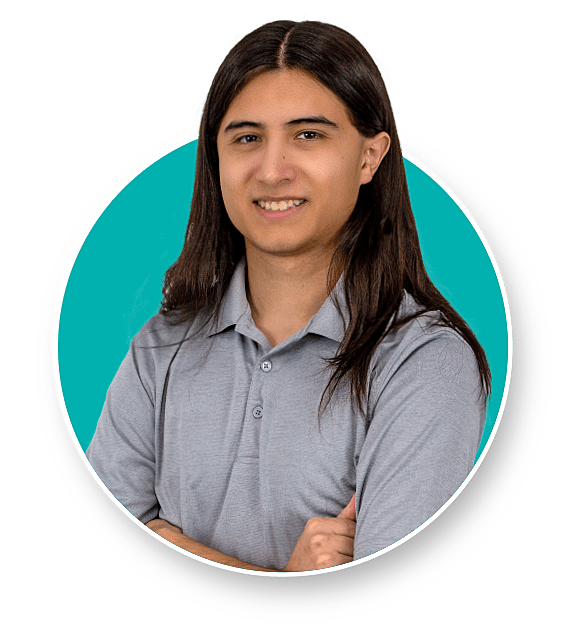 Tyler Arocha
Video Production Editor
Video Production Editor, Tyler Arocha, enjoys bringing a fresh perspective to his projects; a perspective that extends beyond his love for shooting aerial footage from his drone. In fact, Tyler finds himself in his element while filming interviews and b-roll. Even after the camera stops, Tyler combines his experience as a freelance producer and his degrees in Audio Production and Digital Cinema Production to create original and innovative content that perfectly represents clients and their intended message.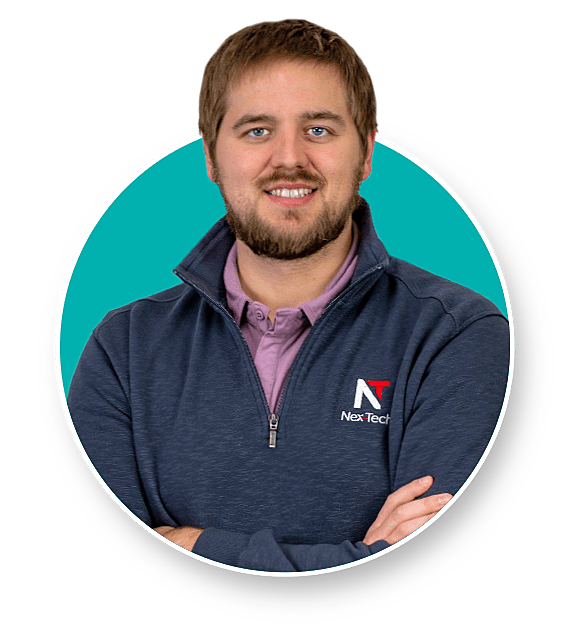 Wyatt Letourneau
Web Design Specialist
Creativity, passion for people, and a love of coding unite in a one-of-a-kind combination that is Wyatt Letourneau. As a Web Design Specialist with his degree in Computer Science, Wyatt looks forward each day to the excitement of creating something new for Nex-Tech and clients alike. This Kansas native is always up for a challenge and enjoys working with his "second family" (a.k.a. the Creative team) to bring clients' visions to life in digital form.