Nex-Tech Gifts $50,000 to Nex-Generation Round Up for Youth Inc. 
LENORA, Kan, November 13, 2023 – Nex-Tech donates the sum of $50,000 to Nex-Generation Round Up for Youth, Inc. Nex-Generation also clinches a $5,000 Community Grant offered by Nex-Tech in conjunction with the Foundation for Rural Service (FRS).
On Saturday, October 21, 2023, friends, alumni, partners, stakeholders, and well-wishers of Nex-Generation Round Up for Youth, Inc. (Nex-Generation) gathered in Lenora, KS to celebrate the organization's 10-year anniversary. During the event, Nex-Tech presented a check of $50,000 to Nex-Generation to support its internship, entrepreneurship, Life$kills, and Young AmeriTowne® of Kansas programs. This donation is in addition to Nex-Tech's monthly support through our customer Bill Round Up program. The Nex-Generation Board President Rhonda Goddard received the check on behalf of the executive Board and organization and expressed their appreciation to Nex-Tech for its consistent support of Nex-Generation since its inception. Presenting the check on behalf of Nex-Tech, Community Engagement Specialist Friday Otuya said, "This donation is an expression of the commitment of Nex-Tech to developing the talents and potentials of area youths to grow and sustain the economy of northwest and north central Kansas." The Executive Director of Nex-Generation, Jacque Beckman, shared her appreciation for Nex-Tech and other important staff and interns for the extraordinary work they are doing for the next generation in northwest Kansas.
Nex-Generation has also won the Nex-Tech and Foundation for Rural Service's $5,000 Community Grant Award. The grant will support Nex-Generation's youth education programs by enabling the organization to upgrade technology for its Young AmeriTowne and Life$kills programs. Commenting on the grant winners, the Foundation for Rural Service (FRS) said, "These incredible communities each reflect the vision, service, and innovation at the heart of rural America. Their winning projects help rural communities across the United States overcome an array of challenges, including access to technology, improving educational offerings, and providing first-responder services to rural areas." The Foundation for Rural Service (FRS) is a nonprofit established by the NTCA (The Rural Broadband Association) to support rural telecom companies, consumers, and policymakers with educational information, products, and programming.
Inquiries may be directed to Nex-Generation Executive Director Jacque Beckman at jbeckman@nex-generation.org or 785-567-3222.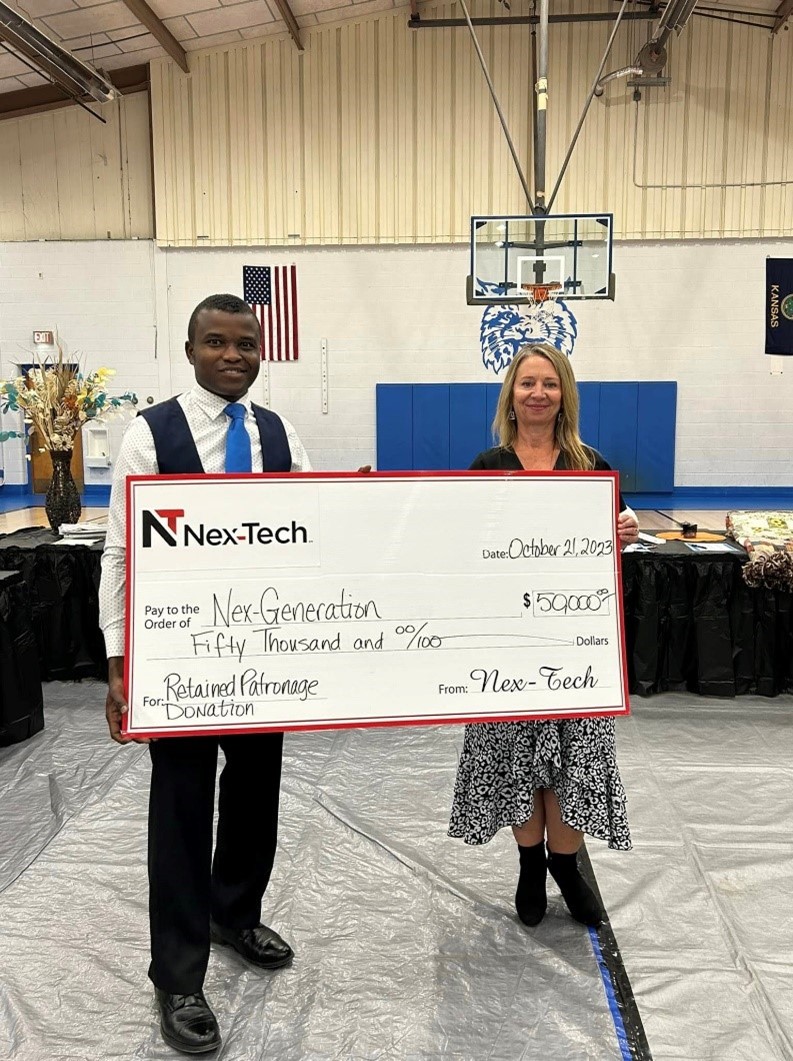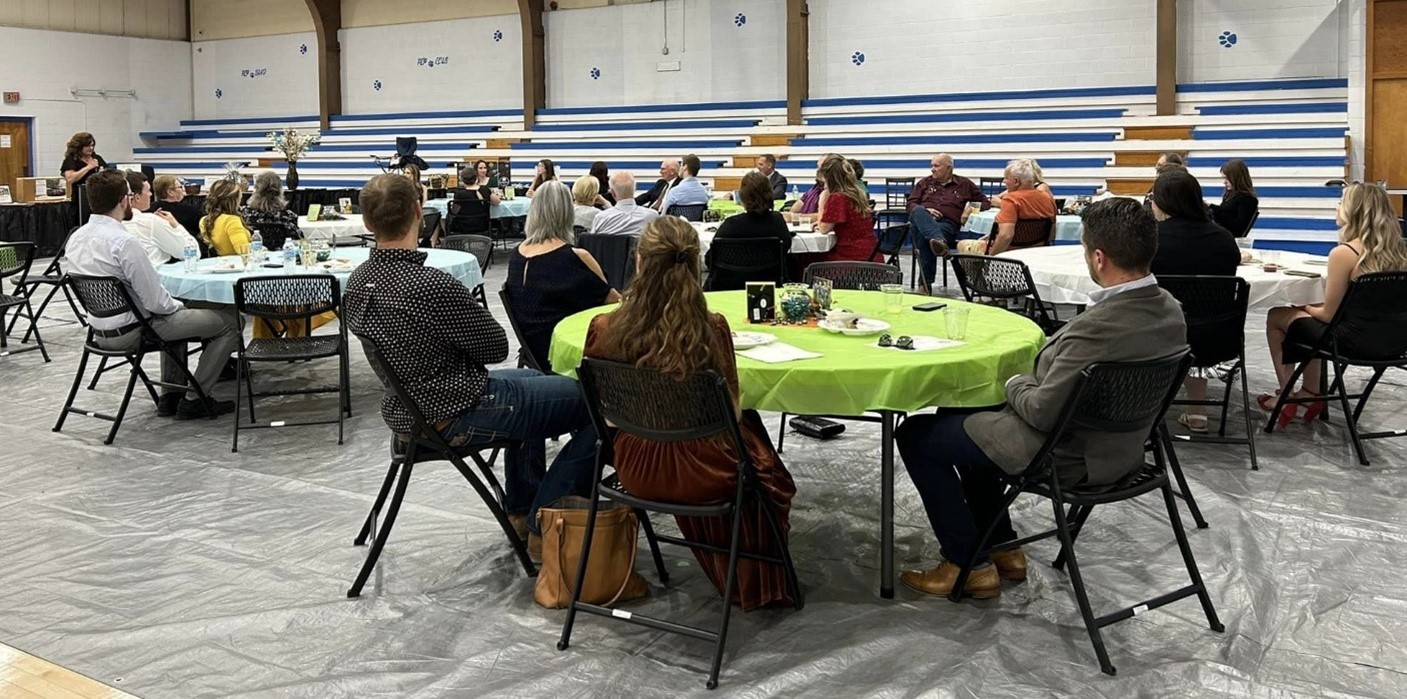 PRESS RELEASE
FOR MORE INFORMATION, CONTACT:
Dustin Schlaefli at
Nex-Tech
785.625.7070
Fax: 785.625.4479
About Nex-Tech
Nex-Tech connects thousands of people and businesses through a robust broadband network. Nex-Tech's powerful fiber-to-the-premise technology delivers leading-edge enterprise solutions to clients nationwide including cloud services, servers, security, phone systems, hosted PBX, managed IT, advertising solutions, and network operations monitoring. Nex-Tech employees are customer-focused on providing the most effective technology solutions with unsurpassed user- friendly support. Headquartered in Lenora, Kansas, Nex-Tech has been delivering exceptional service for 70 years.