Capitalizing on the QR Code Comeback
In the era of contactless options, QR codes are making their comeback. Recently, you may have noticed a resurgence of QR codes connecting consumers to a variety of content options that, as Design Shack documents, range from restaurant menus to apps, to coupons, to event sign-ups (Cousins, 2021).
Thanks to this vast array of applications, it's likely that you've capitalized on the convenience of QR codes in your daily life. In fact, HubSpot found that last year, 45% of consumers whipped out their phones for a contactless connection via QR code (Wainwright, 2021).
The resurgence of popularity of QR code technology makes it a viable option for a business to seamlessly connect with its customers in novel and meaningful ways. If you haven't jumped on the trend (again), the process is simpler than you might think. It all starts with a strong game plan.
Make a Plan
The first step in successfully implementing QR code technology for your business is deciding how it will fit within your current marketing strategy. You'll want to consider existing forms of content you'd like consumers to access easily. For example, are you looking to increase traffic to a specific campaign landing page?
Before you launch into QR code creation, you need have a true purpose for your design. Don't create codes just to do it. According to QRTiger, without a specific purpose and intent for the QR code, your endeavors may fall flat. This consideration also involves the quality of content at the end of your link (QRTiger, 2022).
With this in mind, you'll also evaluate whether your content creates a positive mobile experience. Because QR code traffic originates almost exclusively from mobile devices, be sure that whatever content you promote is optimized for mobile devices (Wainwright, 2021).
Once you have a plan for your content, the actual creation process is simple. Select one of many QR code generators, each with its own features and options, to get creative with your QR code. HubSpot recommends these generators as just a few among a lengthy list:
qr-code-generator.com
Kaywa
QR Stuff
Visualead
QR Code Monkey
Customize It
QRTiger also offers a generator on its site and provides the option to insert your brand logo into the actual code. This choice can create a sense of credibility and confidence in the legitimacy of your code (QRTiger, 2022).
Branding your code is not the only customization option. In fact, generators offer design customizations that include multiple colors, shapes, gradients, and more (Cousins, 2021).
However, be sure that your QR code is still easily scannable by smart phone readers. QRTiger recommends a size no smaller than 1.25×1.25 inches.
Before printing your newly designed code, check its functionality with several different readers. You may also want to consider implementing a dynamic code that allows the link to be changed, even after the code has been printed (Wainwright, 2021).
With these steps complete, it's time to implement the distribution plan you laid out early in the process. Proper placement of your QR code is key to its success, so it's important to consider the best options for your target audience. While there are many spots that are perfect for your QR code, there are certain areas you should avoid.
Avoid These Spots
According to HubSpot, the most important consideration in the placement of your QR code is convenience. This means you should avoid placing QR codes where consumers have limited time to scan (TV commercials) or where scanning could even pose a safety hazard (on roadside billboards). Also avoid sharing your QR codes via social media or SMS messages, as these consumers are not able to scan the shared images when viewing them directly from their mobile device (Wainwright, 2021).
Ultimately, your QR code should meet your audience where they interact on a daily basis. The use of QR codes boils down to creating additional value for customers through convenient and quick connection with your business. The best way to do this is by featuring your code where consumers have access to a strong Wi-Fi connection.
Another key factor affecting the functionality and usability of your QR code is the material used in production as well as the quality of the surface on which it is placed. Consider whether your material is scannable while also ensuring that the surface on which you place your code is flat. Your code should also be located at a scannable distance from your audience (Cousins, 2021).
Whether you decide to place your QR code on a window, table, direct mail piece, product packaging, or any countless location, it's important to display your QR code with pride (QRTiger, 2022). You've worked hard to create the quality content and information linked to this connectivity tool so be sure to place your code where your target audience can see it.
With proper placement complete, all that's left to do is sit back and track the results of your QR code efforts. Thanks to the QR code comeback, you can meet customers anywhere with a unique value proposition that can increase brand awareness and engagement. Don't wait to get started with QR codes today!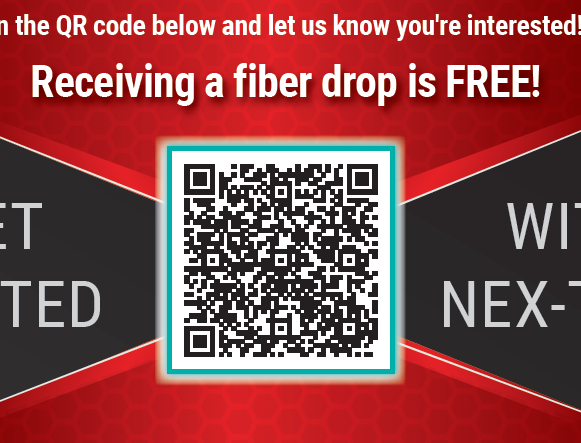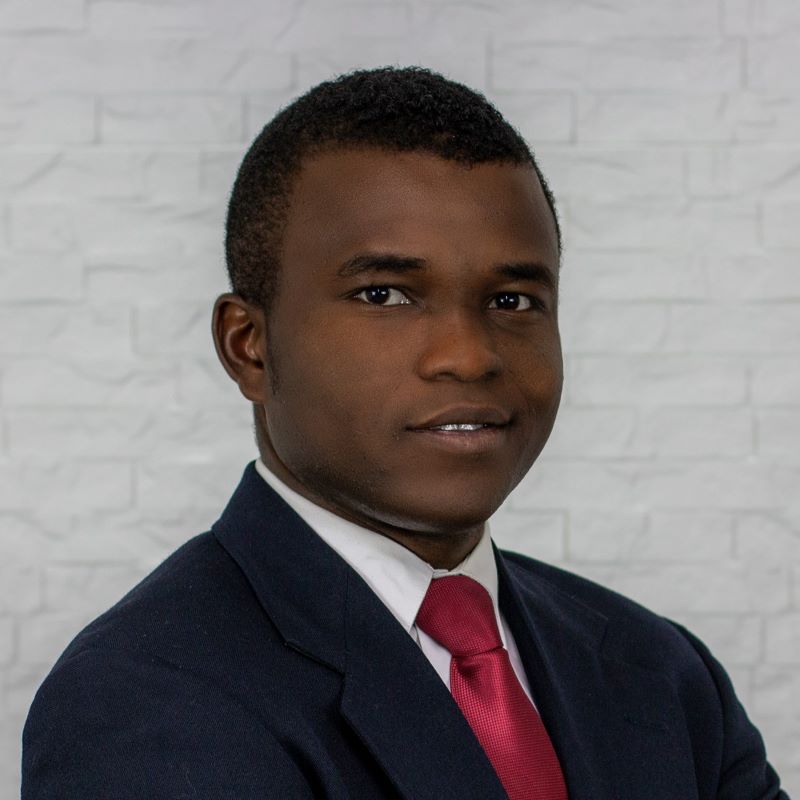 Friday Otuya

Community Engagement Specialist
Friday Otuya /əoTU:ya:/ drives our multifaceted community economic development efforts and is the Nex-Tech contact for all our loan and grant programs. His vision is to position Nex-Tech as the community economic development partner of choice in Kansas for federal, state, and local stakeholders.  He lives with his wife and son in Hays, KS.
Call/Text
785.639.8698
Weekdays: 8 a.m. – 5 p.m.